Rafael Benitez admits disappointment amid the lack of transfer business
Newcastle United manager Rafael Benitez has admitted that he is disappointed with the lack of new signings at the club this month. The Magpies are currently above the relegation zone by just a couple of points but their position remains far from guaranteed with difficult games against Manchester City and Tottenham Hotspur in the horizon.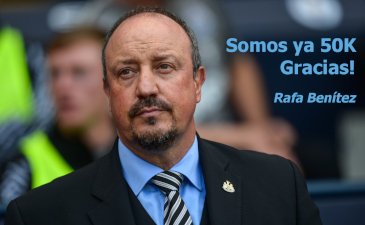 Speaking to reporters, Benitez acknowledged that he is not pleased with the current situation at the club, given they have failed to make a single signing during the ongoing transfer window, he said: "Disappointed – obviously. A little bit of everything. Today is the 26th, so I don't need to say too much. We don't have any players here."
"But I am a professional, so I am convinced we will do what we have to do and in the end, we will stay up. But we have to concentrate and then be sure that we do the right things. Now we don't have any excuses in terms of what we have to do. Every single game for us is a final and it could be until the end."
Benitez has been considering the Magpies job over the past year and he has nonetheless remained committed to the challenge on the table. However, with the growing reluctance from owner Mike Ashley to spend, the Spaniard could eventually step down from the Magpies when his contract expires at the end of the campaign.
Before that, however, the tactician has the task of beating the drop with the club but the task remains difficult during the forthcoming matches against Manchester City and Tottenham. The Tynesiders would not be expected to take anything from those matches but they could remain competent against Spurs, who are missing the likes of Dele Alli and Harry Kane through injuries until March at the least.