NKETIAH UNLUCKY AGAINST CHELSEA – GIVEN
Newcastle United legend Shay Given said young Arsenal striker Eddie Nketiah was unlucky to be withdrawn from the London Derby encounter at Chelsea in the Premier League last week Wednesday after his impressive two-goal performance. Shay Given talked about Nketiah and Arsenal while he was in the Premier League TV studios alongside Gunners legend Ian Wright. According to him, former England junior international Nketiah would be disappointed that he had to leave the pitch in the 70th minute for Brazilian international Gabriel Martinelli as he missed out on the chance to score a hat-trick against the club that released him as a teenager.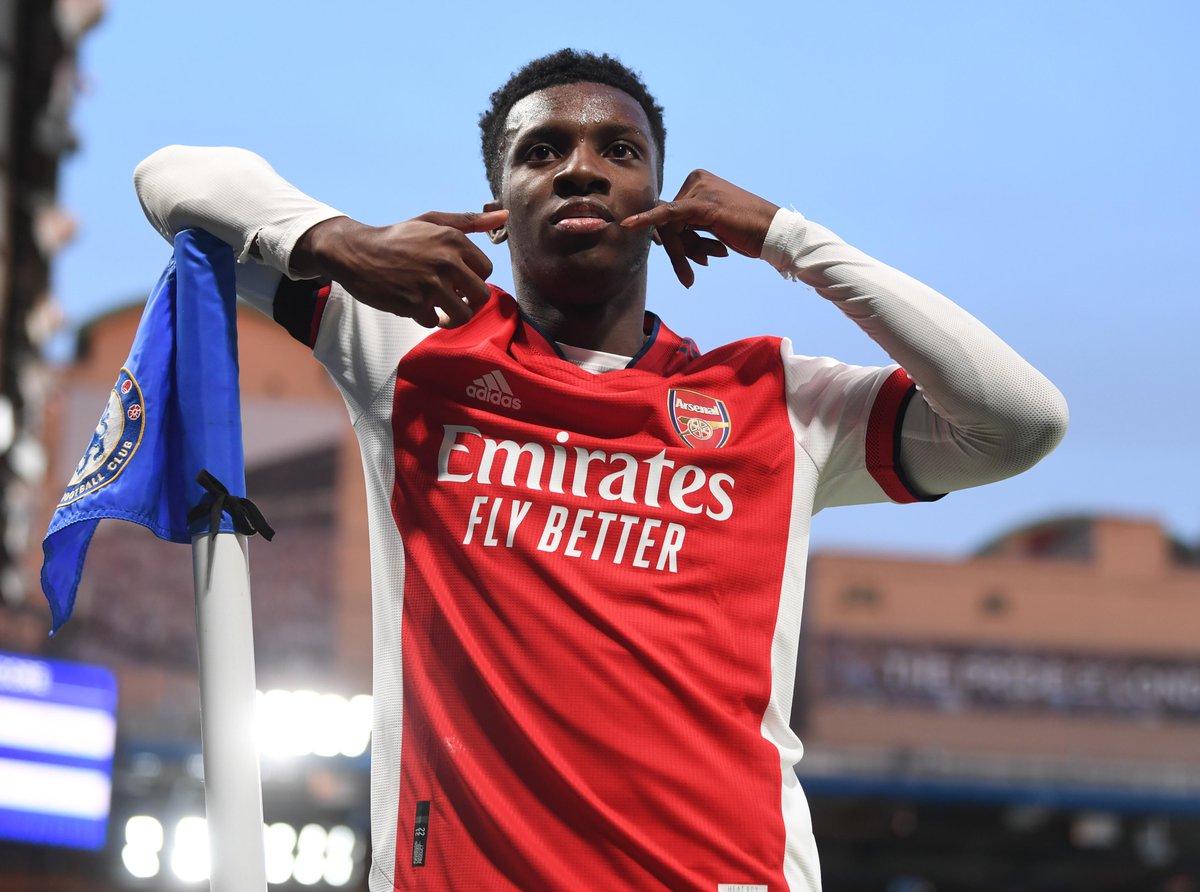 Both Shay Given and Ian Wright praised Nketiah who was able to seize the opportunity given to him by Arsenal manager Mikel Arteta during the Premier League clash with the reigning European champions. The Gunners were clinical against Chelsea with two goals in each on the way to a 4-2 victory with Nketiah at the heart of the superb goalscoring display.
Nketiah pounced on an error from Danish defender Andreas Christensen to give Chelsea the lead on 13 minutes before it was wiped out by the deflected strike from Timo Werner four minutes later. England international Emile Smith-Rowe added a second goal for Arsenal shortly after the halfway point of the first half, but the lead lasted for just five minutes thanks to the goal from Chelsea skipper Cesar Azpilicueta on 32 minutes to ensure that the two teams went into the break on level terms. In the second half, Arsenal scored two more goals through Nketiah and a Bukayo Saka penalty to clinch the result.
The away win over Chelsea ended a run of three successive defeats in the Premier League and gave them a big boost in their top-four chase. They have a two-point lead in fourth spot on the Premier League log at the moment with fifth-placed Tottenham Hotspur their nearest challenger ahead of the final few games of the season.