Pep Guardiola reluctant to speak on quadruple prospects for Manchester City
Manchester City manager Pep Guardiola has said that he would not prefer to speak on the club's prospects of winning the quadruple until the end of the month. The Citizens are currently alive across all four competitions and they are currently on course to reach their second final, should they overcome Brighton & Hove Albion in the FA Cup this weekend.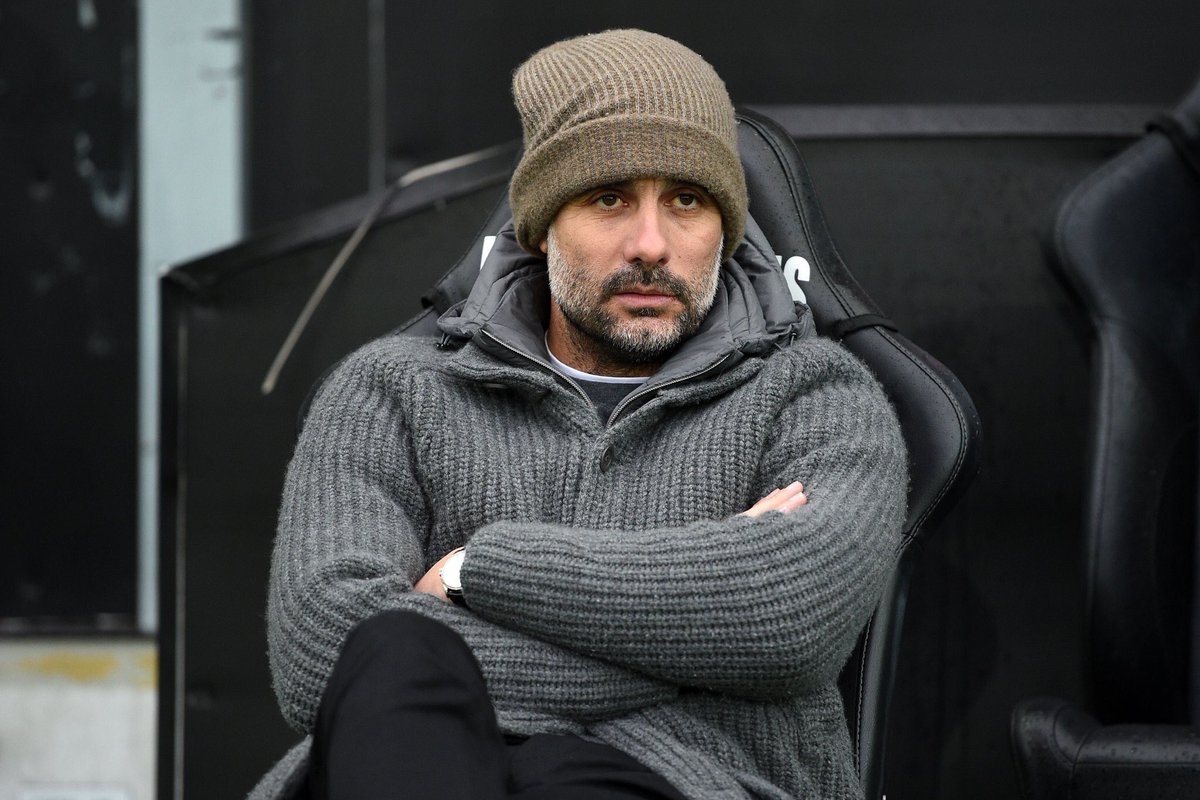 Speaking to reporters, Guardiola said that he does not want to indulge into talks regarding the quadruple, given none of the previous major clubs in the country have managed to achieve the same, he said: "I said many times, ask me at the end of April. Why talk about the quadruple when in this country – a legendary country – it has never happened before. Legendary teams like Liverpool, the period [of Manchester United] with Sir Alex Ferguson, Jose Mourinho at Chelsea, Arsenel Wenger with Arsenal – no one did it. So why should we do it? "I'm not in the minds of my players and the fans to tell them what to think."
The Citizens are scheduled to face Brighton & Hove Albion at the Wembley Stadium on Saturday
and they are favourites to make the FA Cup final, barring a shock result from the Seagulls. Elsewhere, they have already clinched the League Cup while they are holding the advantage over Liverpool in the Premier League, where they have a
game advantage to cover
up the two-point deficit.
Based on this, they seem to have a good chance of securing a domestic treble, but the push for the fourth trophy could be much more tedious. The Citizens are scheduled to face Tottenham Hotspur in the double-legged Champions League quarter-final and should they overcome the challenge, they could still face the likes of Juventus, Manchester United, Barcelona and Liverpool in the quest for the European crown.