GIVEN SAYS GUARDIOLA CAN WIN THE PREMIER LEAGUE AND CHAMPIONS LEAGUE THIS SEASON
Manchester City are a team on fire this season both domestically and in Europe. Pep Guardiola has injected massive confidence in his players, and they are now playing with so much flair and dominance that has seen them win their last 20 games in a row. Despite the club encountering some minor difficulties on the pitch earlier in the season, they have recovered remarkably and are now the hottest club in Europe this season.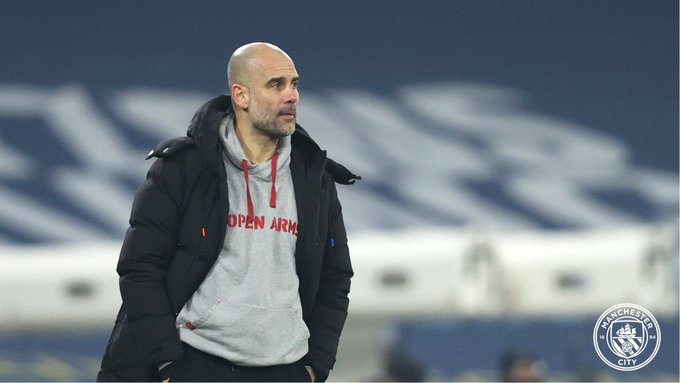 The Etihad club are currently topping the Premier League table and are 12 points better than their local rivals Manchester United who are in second position. Their hot form has also seen them place one foot into the last-8 round of the UEFA Champions League competition after they secured another impressive win, beating German Bundesliga club Borussia Monchengladbach 2-0 the last time out.
Their form has seen them emerge as huge candidates for both the English Premier League and Champions League titles and they are already driving their way towards clinching both trophies already this current campaign. With their huge 12-point gap over second-placed Manchester United in the Premier League, they are already looking like they will be running away with the title this season as they are known for not slipping up when they have such upper hand in terms of position and points gathered.
Shay Given has now revealed that the Etihad outfit can not only win the Premier League trophy, but also clinch the one title that Guardiola has not been able to win at Manchester City; the UEFA Champions League title. Given says Pep Guardiola's side are uncatchable this season and if they continue playing the way they currently do, they can win the two titles. Guardiola has also revealed he would be a happy man if he manages to win both trophies.