NASRI: FRENCH LEAGUE CAREER EXPOSED
Samir Nasri has spent the majority of his professional football career outside of his native France. As a matter of fact, he has not played for another French team professionally since leaving Marseille for Arsenal in 2008. The Gunners paid around £12m for Samir Nasri.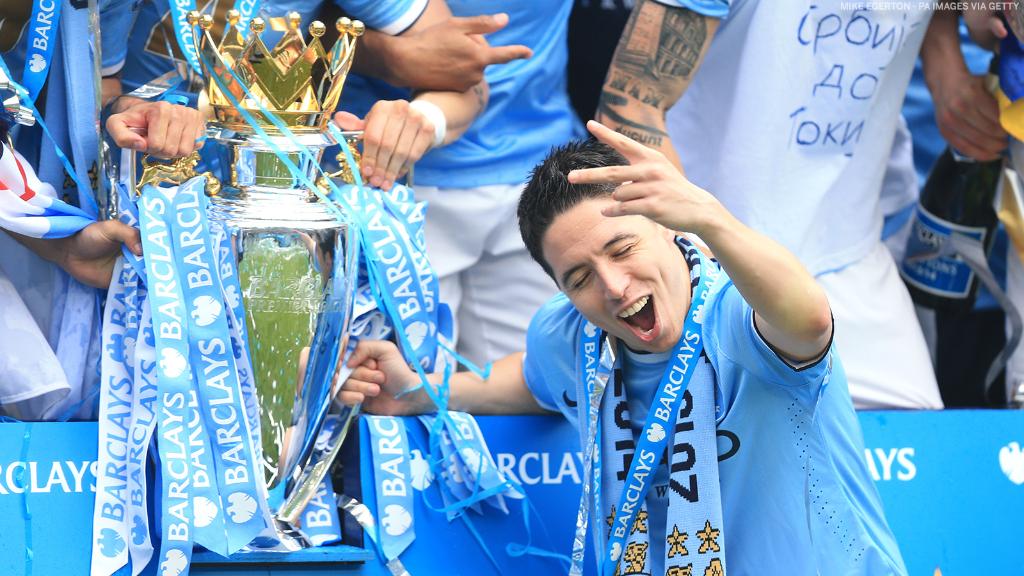 French international Samir Nasri played for several local teams at an early age before he joined hometown club Marseille at the age of nine. He was at Marseille for almost a decade before he got the chance to play for the first team and he grabbed it with both hands.
Samir Nasri was promoted to the Marseille reserve team at the age of 16 and he made a handful of appearances for the team in the fourth division of club football in France. He could not stop the reserve team from suffering demotion to the fifth division at the end of that season (2004/05).
Amidst the interest from Premier League teams like Arsenal, Chelsea, Newcastle United and Liverpool, Nasri was offered a new deal ahead of the 2004/05 season. He signed the new contract and was promoted to play with the first team squad. He had played four times for Marseille reserve team before his promotion to the first team. Nasri made his first team debut at Marseille as a second-round substitute for Bruno Cheyrou in a 2-0 defeat at the hands of Sochaux in September 2004.
His first start for Marseille came during the 1-1 draw withSaint Etienne in October 2004. Samir Nasri went on to score his first Marseille goal in a 2-1 away win over Lille. His first season in the Marseille first team finished with an attacking return of one goal and two assists in 25 appearances.
In his second season with the first team, Samir Nasri scored once in 25 starts and five substitute appearances in the league. He played 30 league games for Marseille that season. In his third campaign with the Marseille first team, the player made a career-high 50 appearances, with 37 coming in the league. Samir Nasri was named the Marseille Player of the Year ahead of Frank Ribery and MbayeNiang at the end of his third season with the first team. In his fourth and final season before signing for Arsenal, Nasri scored a career-high six goals and career-high 15 assists in 42 games for Marseille.